Feeling stuck for inventive new ways to bring your team together this coming year? Time for our virtual holiday party ideas for work to put your mind at ease. Our online classes and DIY craft kits make perfect virtual team-building activities for any holiday occasion.
Simply scroll through and choose the class or kit that best suits you and your team members. But first, read on for some helpful hints and inspiration!
Deck the halls with your own handmade decorations
Christmas is the ideal time to get creative and learn how to hand-craft some exquisite new decorations that will brighten up your home and put a smile on your family's faces. Christmas crafting also happens to be a great team-building activity to reconnect your colleagues and get everyone in the festive spirit.
Our online crafting classes give you plenty of excuses to unlock your team's creativity, whether you fancy making your own DIY flower crowns, scenting your homes with a soy candle making craft box, or uniting for a writing workshop to unleash your inner authors.
These Zoom activities may be incredibly diverse, but they are all equally fun, informative, and engaging. They will also give you and your colleagues a great sense of achievement as you create something useful or decorative to show off to each other and your loved ones.
Play with flowers and promote workplace wellbeing
If you've never tried flower arranging before, then now's the time to give it a shot! Our virtual flower workshops are relaxing, creative and inexpensive Zoom party ideas, guaranteed to connect all your colleagues. Best of all, you will each come away with some stunning floral arrangements to put in pride of place in your own homes.
From creating colorful posy flower arrangements to learning how to construct a tall floral arrangement in a vase, our pre-recorded classes have all the tips and tricks you'll need to bring some breathtaking pops of floral color to your holiday decor.
Bake up a batch of holiday treats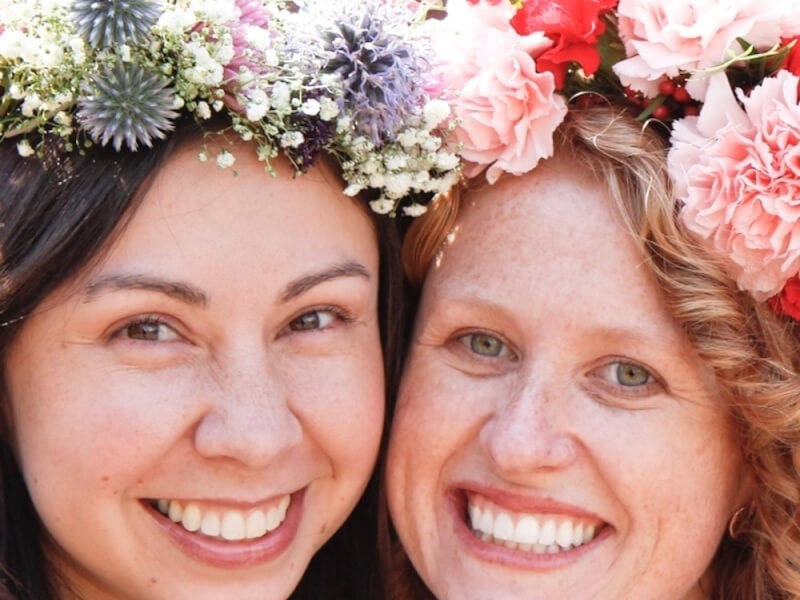 When it comes to bringing people together during the holidays, there is nothing better than a table laden with delicious seasonal goodies. With that in mind, whether you're looking for some tasty virtual holiday party ideas for work at Easter, Halloween, or Christmas, we've got online cooking classes to meet your requirements.
Our expert chefs and bakers from across the United States will talk you through some truly mouth-watering recipes, imparting their culinary wisdom and helping you whip up delicious meals, breads, biscuits and cakes fit to grace any holiday table. It doesn't matter if none of you have any real cooking experience, our beginner-friendly online cooking classes will build your confidence and have you cooking like a pro in no time.
Best of all, these culinary workshops will bring you and your co-workers together and provide you with some wonderful team-building memories of the delicious meal you made together.
Savor the spirit of the season with an online cocktail class
Alcohol often plays a big part in any work party, and that doesn't have to change just because you are all WFH and coming together via Zoom. In fact, by signing yourselves up for one of our online cocktail classes, not only will you get to sample some mouthwatering new cocktail recipes, you will also be able to prepare them yourselves in no time at all – a handy skill for any seasonal celebration.
We have an impressive selection of virtual mixology sessions in San Fran and NYC for you to choose from, ranging from the classics through to rum-based tipples and spritzes from around the world. If some of your team are tee-total, don't worry – a number of our classes feature mocktail recipes, or teach you to create drinks that can easily be customized to be non-alcoholic.
Each one of our live streaming virtual cocktail making classes is hosted by a magician of a mixologist, who can teach you the tricks of the trade and instruct you on the fascinating history of the various cocktails you'll be making. As a result, these shaking sessions will not only be tantalizing for the tastebuds, they will also stimulate your mind and impart new talents. Once the class is over, continue your Zoom holiday party by creating more delicious drinks together as a team, customizing your own festive flavors.
Conclude your Christmas party with a Paint and Sip session
If you haven't yet come across the popular phenomenon of Paint and Sip online classes run from San Francisco Bay Area, then it's high time you tried one for yourselves!
These virtual art workshops feature the talents of a professional art teacher who will guide you and your team members step-by-step through the creation of your very own masterpiece, from the comfort of your own homes.
When you sign up for one of these classes, you and your colleagues will each receive a fully stocked painting kit delivered to your homes, including such must-have tools as brushes, different-colored paints, an apron, and a palette. Once the class begins, you can use your new artistic skills to embark on your very own Mona Lisa, or perhaps a Van Gogh-inspired floral still-life.
Perhaps the best thing about these interactive art sessions is that you can create your colorful artwork while simultaneously sipping from a glass or cup of your favorite beverage - whether that happens to be peppermint tea or Pinot Grigio! Simply prepare a bottle of your favorite vintage, or put the kettle on just before the session is due to begin, and you'll have all you need to keep those creative juices flowing.
As you can see, Paint and Sip Zoom class is the perfect way to draw any Christmas party to a close, uniting you and your team in a relaxed and inspiring creative pursuit. Once you've finished, not only will you all be closer and more connected as a team, you will also each have a beautiful painting to hang on your walls as a memento of the virtual holiday party fun you all shared. What could be more festive than that?
Floristry workshops - Virtual with Kits