For friends to seem to have it all, you can never have enough memorable experiences and skills in your tool belt. That's why we recommend these unique experience gift ideas in NYC! There's something for everyone in our list of creative workshops spanning from cooking to crafting!
Some friends seem to have everything, the newest gadget, gear for every occasion, and all the latest trending clothes. Some friends live a more minimalist lifestyle and prefer second-hand items. We know it can be hard to shop for our friends, so that's why we came up with a list of unique gift ideas they won't already have or throw in a giveaway pile. Read more for some of the most fun experience gift ideas in NYC for locals and tourists alike!
Change your routine with a hands-on cooking class
If you want to take your friend out for an unforgettable dining experience to celebrate their birthday or achievements, why not learn how to cook the meal yourself alongside a professional chef? You might be wondering why you would want to put in some work on a celebration. The answer is simply that it's fun!
Cooking classes are a great way to learn about other cultures and challenge yourself. You'll still get to enjoy a delicious meal worthy of a five-star restaurant, but you'll also leave with some new skills and fond memories to go with it. A shared experience of learning something new makes for a more memorable experience than doing something typical to your normal routine. So spice it up with a fun cooking class in your favorite cuisine. From learning your favorite pasta recipes in an Italian cooking class to learning how to make a warm vegetarian curry recipe in an Indian cooking class, there are so many mouth-watering cooking classes in NYC to try!
Decorate your home with handmade floral arrangements
Floristry workshops make some of the most relaxing creative workshops in NYC. For a friend who loves to soak in the beauty of nature, treat them to one of these flower arrangement classes. They'll visit one of the charming floristry studios in NYC and learn from a professional florist.
They'll learn basic floristry techniques to craft gorgeous handmade bouquets and colorful arrangements. Flowers make great gift ideas, but a floristry class will take this gift idea for friends to the next level. Not only will they leave with a pretty bouquet but also a few new skills to recreate these natural art pieces on their own and bring some natural beauty to their home on a regular basis.

Jewelry-making workshops for every style
There is much more to jewelry making than you might think. In these jewelry workshops, you can even learn silver smithing basics to create your own fine jewelry featuring your favorite gemstones. Learn how to cast silver rings that you'll never want to take off.
If you're looking for gifts for someone with a colorful personality, we offer beading classes, where they can choose a vibrant color palette and create stunning handmade necklaces to match their style.
With these jewelry-making classes, you'll never have to worry about gifting a piece of jewelry your friend might already have, as they'll get to craft their own personalized piece. Even better, these experience gifts in NYC will allow them to step inside a local maker's studio and explore another side of their city.
Design your own apparel in a screen printing class
While your friend may have clothes featuring all the latest trends, after one of these screen printing classes in NYC, they are guaranteed to have a totally unique outfit. In these workshops, you can learn to design your own art to print right onto a shirt, bandana, sweatshirt and more! You'll leave with clothes hand-designed by you, which not many people can say. You'll also have the skills to keep going with screen printing if you're feeling inspired.
These classes are perfect for beginners and your instructor will teach you everything from transferring your design onto the silk screen to creating smooth and colorful prints on your favorite apparel. We offer many different types of screen printing courses, so if you're itching to try more after your first class, you can find more workshops to hone in on your craft.
Learn pottery for a rewarding hobby
If your friend tends to shop local or appreciates handmade goods, they'll love a pottery workshop in NYC. They'll be able to learn how to make their own handmade ceramics from hand-built mugs to wheel thrown bowls. Soon their cabinets will be filled with their own art!
These classes also make for the perfect excuse to get a little messy and relish the soothing benefits of this hands-on craft. So if you have a friend who needs a break, it's easy to put away your phone and get into the zone in a pottery class when you're hands are covered in mud. They'll feel incredibly rewarded when they get to take home their handmade pottery sculpted from a single ball of clay!
Gift a unique experience
Pick a fun experience for them, or let them choose from our thousands of creative classes and kits.
Valid for 5 years.
card_giftcard Get a gift card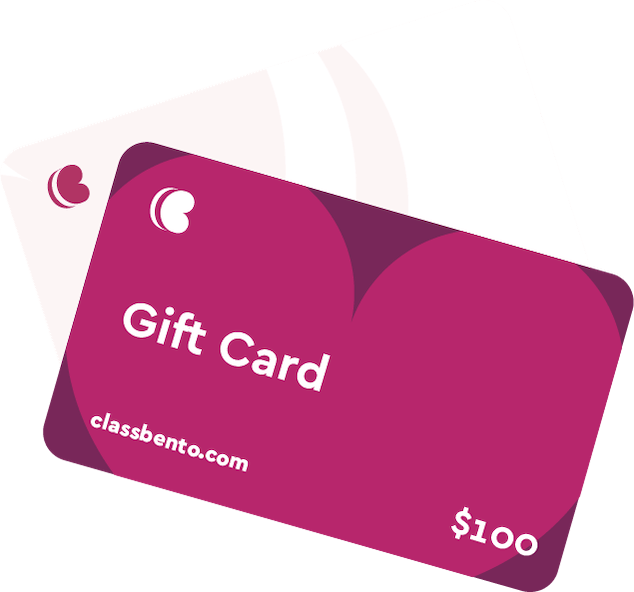 Suggested workshops in New York City