With widespread lockdowns and a global shift in priorities, chances are you probably didn't do everything that you wanted to in 2020 — from canceled vacation plans to delayed wedding celebrations to thoughtful experience gifts, pretty much everything was on pause. Now that 2021 is well underway, it's the ideal opportunity to make up for it, and our range of gift experiences is the perfect place to start. Whether you missed out on that milestone birthday celebration, you haven't seen your workmates' faces in what feels like years, or you just want to start over fresh with a brand new hobby, read on for some inspiration on the best experience gifts to help you on track to a better you.

1. Treat your space to homemade candles



If you're into your home decor, chances are you have at least a few candles dotted around your home (if you're anything like us, more than a few!). And why wouldn't you? More than just being a source of light like they were in bygone days, candles are an easy way to update the ambience in any given space. The soft flicker of the light brings a calming influence, while the soothing scents are an everyday treat for the senses.

The problem with candles - as with most good things in life - is that the cost can easily mount up, especially for high-quality, handmade varieties. You could go for a less expensive option, but they often burn away too quickly, or are made with cheaper materials that aren't the best for air quality. Fortunately, there's another option: learn to make your own candles! We've teamed up with artisans across America to bring the soothing art of candle making to everyone.

Utilizing eco-friendly soy wax - which burns both slower and cleaner than traditional paraffin - you'll learn to dip, pour and decorate your own personalized candles. Your knowledgeable teacher will be on hand to answer any burning questions you may have as you make your own scented candle at a fraction of the cost of store-bought varieties.

Not only do these handmade candles make thoughtful gifts, but candle classes themselves make unique gift ideas for mom, fun activities for teens, or an amazing way to catch up with the candle obsessed friend in your life (if you don't have that friend, you probably are that friend!).

2. Indulge your senses by creating your signature fragrance
Speaking of things that smell good, have you ever thought about making your own perfume? Whether you're a fan of high-end niche fragrances or have a drugstore go-to that you keep in stock, having our own signature scent is a big part of our daily ritual. But perfume is surprisingly simple — far from needing to be done in a lab, fragrances can be created using natural, eco-friendly ingredients.

If you're a die-hard fragrance fan or you know someone who's amassed a huge collection of different bottles, a perfume-making workshop might be just the thing to inspire you this year. Whether you're attending your perfumier's atelier in the city or firing up your senses at home, you'll be taken on a sensory journey through fine scents from across the globe. By learning what goes into blending perfume, you'll gain a deeper appreciation for this traditional art, as well as creating a truly unique fragrance to call your own.

Making your own perfume is also great for your wellbeing —by focusing your senses on the aroma of each ingredient, slowing down and appreciating scents that make you smile, you'll feel the stress melt away and get a brilliant boost to your mood. Not only that, but experimenting with different ingredients to find the perfect blend also stimulates the problem-solving center of your brain — it's a great way to rejuvenate after a long week.

3. Learn to bake like a pro

If you somehow escaped the sourdough fever during lockdown, or want to take your newfound love for baking even further, you're in luck - from Portland to San Francisco, there are artisan bakers all across the country who are willing to share their secrets. Learning to bake is a fun, relaxing and downright delicious way to level up your cooking skills, and it's easier than ever to get started.

Whether you're a sugar fiend with a craving for the best chocolate chip cookies or want to be able to conjure up a beautiful loaf of bread anytime you fancy, there are classes across the United States that'll satisfy your creative urges.

Baking is also ideal to share with friends and family — many hands make light work, after all! If dad's got a sweet tooth and you're looking for birthday gifts for him, or if you want a fun and practical present for a newlywed couple, a baking course is a brilliant option. Not only will they pick up handy kitchen skills, but they'll do so in a fun, relaxed environment — even in their very own kitchen! Whether you live in a rural area or want to connect with someone who does, an online bakery class is a fantastic experience you can share remotely.
4. Discover your inner artist with a painting workshop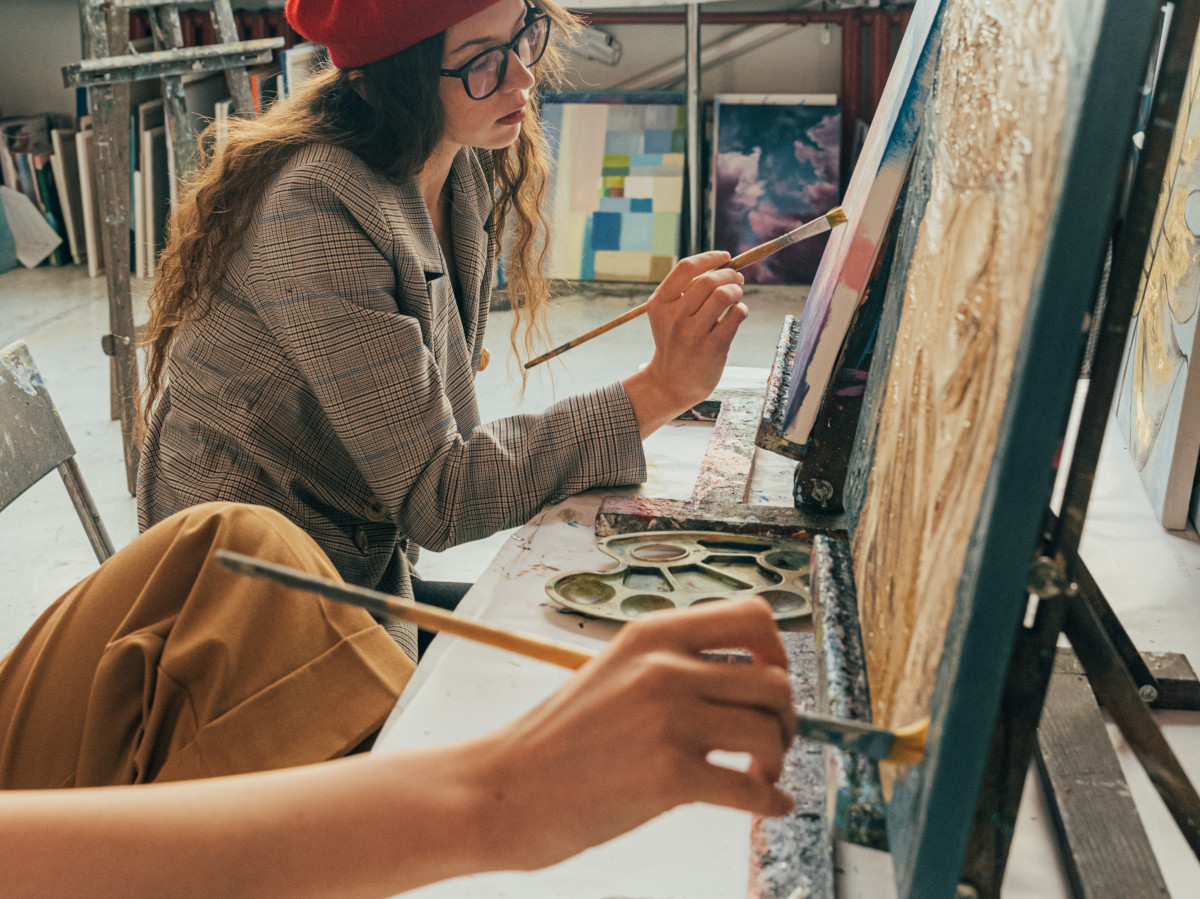 When it comes to bucket list activities, learning to paint is often a pretty big one — who wouldn't like the idea of creating your own masterpiece for all to admire? Thankfully, it's easier than ever to get started with painting for beginners.

Whether you're a traditional soul and want to try your hand at an impressionistic oil painting, or have an experimental streak and think an abstract acrylic pour would be more your thing, you'll find art classes across the country to spark your imagination!


One of the best things about art is that there are no rules, so everyone can join in on the experience, no matter their skill level. Doing a portrait class together is a fabulously fun couples' activity, while getting hands-on with resin art is a soothing way to help your workmates unleash their creativity as a team.

5. Go green with a handmade succulent terrarium

On the topic of team building activities, we know how tough they can be to plan — finding ideas that will both help boost team morale and that they'll actually enjoy can prove challenging. Well, banish any notions of trust falls or twenty questions and try a terrarium building class instead!

Whether you're all cooped up in the office or you're looking for remote team bonding activities for those still working from home, gifting your team a terrarium workshop is a brilliant way to reward everyone's hard work. It's a relaxing way to help everyone de-stress, and everyone will get the benefit of some gorgeous greenery in their workspace — it's a win-win!

It's not just for offices either; building your own miniature ecosystem to nurture is a meditative activity that anyone can enjoy. You'll get the mood boost that comes from creating something with your own two hands, along with the fantastic foliage that your micro jungle provides. A succulent terrarium is a brilliant way to breathe new life into any desk or shelf space, and they're easy to care for to boot — what could be a better way to spend a couple of hours?

Need more inspiration for your next gift experience this year? Check out our Stories section for more on our amazing team of creatives across America.