Make Mom's day with experience gifts for Mom in SF! Instead of browsing the aisle of Mother's Day cards or presenting her with a birthday flower bouquet that will be tossed out in a week, interactive classes will give her what she really wants: quality time with her favorite people! No matter if she's crafty, culinary, artsy, or downright adventurous, there are experience workshops that are sure to appeal to her unique style.
These San Francisco workshops are guided by local makers who are excited to share their love of their craft with their community. Materials are provided so that Mom just has to show up ready to learn something new. And with step-by-step instruction and plenty of downtime to chat with loved ones, she's in for a relaxing afternoon that she'll never forget.
If you're looking for personalized gifts for her interests, take a look at some of the most popular gifts for Mom!
Classes for artistic moms
Art classes are gifts for Mom that will allow her to explore her creativity in a variety of mediums. Whether she's always wanted to learn to draw or she'd love to try a paint and sip class, she'll have the chance to unwind and create beautiful art.
Art classes are a wonderful way to practice mindfulness and bring her focus into the present moment. And, what better reason to enjoy the here and now than quality time with her favorite people! There are art classes available for any skill level, and kids can even join in the fun.
Relaxing workshops to enjoy with Mom
Every mom deserves some peace and tranquility in her life, which is why classes like candle making are some of the best gifts for Mom. She'll learn all about aromatherapy as she plays around with different essential oils and dried herbs to create a signature scent.
Not only will she walk away with a soothing candle that she can use every time she needs to unwind, but she'll also have the skills to keep making candles on her own. It's a great way to capture a spa day energy right in the comfort of her own home!
Experience gifts with a twist!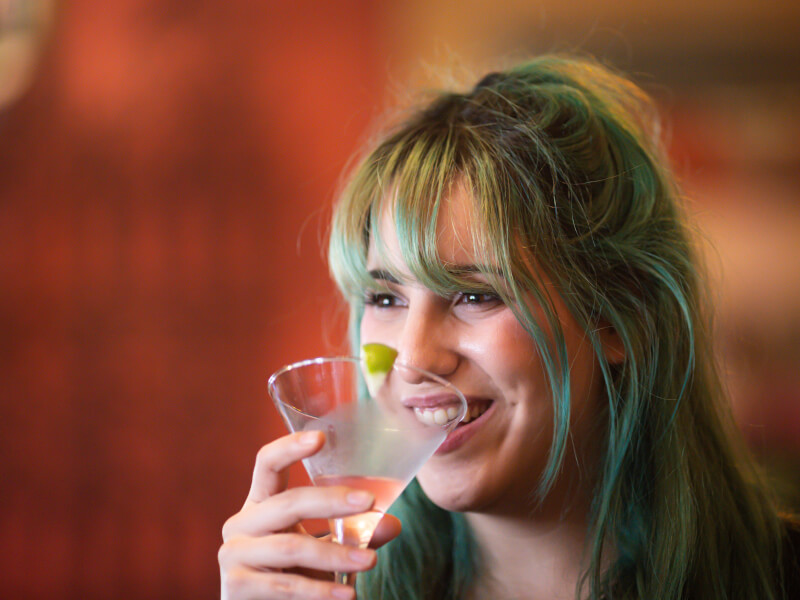 If mom enjoys a high-quality cocktail, then she's going to have a blast learning how to make her favorite drinks in mixology classes. With the help of a mixology instructor, she'll be able to step behind the bar and learn how to make a martini like a pro. Of course, if her loving family takes the class with her, they'll learn how to make her drinks at home while she sits back and relaxes!
If cocktails aren't her beverage of choice, there are other delicious experience gifts that she might enjoy instead. A wine tasting or distillery tour, for instance, might be more her speed. She'll have the chance to learn from the people who make her favorite wine, whiskey, or gin, and there will certainly be opportunities to enjoy a bit of taste-testing.
Hobbies for the nature-loving mom
If Mom loves to get outside, there are craft classes specially designed for her.
There are a ton of outdoorsy activities that are sure to get Mom learning something new while enjoying some fresh air. With photography classes, she can join a walking tour of the most picturesque areas of SF, from the Presidio to San Bruno Park. She'll learn how to take amazing landscape pictures with either a DSLR or her smartphone so that every trip to nature is a potential photoshoot.
Hobbies for the nature-loving mom who also loves to relax at home
If Mom likes to bring the great outdoors inside, then she might prefer a fun floral design workshop. With an array of fresh or dried floral elements, she'll learn how to arrange flowers so that she's never without a stunning bouquet. Moms may love to receive flowers for birthdays and anniversaries, but by taking floristry classes with her, you can give her something even more special! The memories she'll make learning about fresh or dried flower arrangements will last much longer than a store-bought bouquet.
Sit down to a pottery wheel
Tap into Mom's love of handmade pottery by taking her to a pottery wheel for beginners class. You'll learn how to work with clay, a pottery wheel, and an array of equipment to create handmade pottery to be proud of. Pottery can feel intimidating to a beginner, but don't worry. Your helpful instructor will be there throughout the process to offer tips and help you when you get stuck. In such a supportive environment, you'll be able to enjoy the relaxing process of making ceramics.
Not only will you and Mom have a relaxing afternoon of learning how to throw pottery, but you'll walk away with unique handmade pieces to remind you of this special day.
Mom will love a fiber arts class
From macrame to sewing to fabric dyeing, there are so many different forms of fiber art to explore with Mom. Maybe she's always wanted to make her own handmade clothing by picking up the crochet hook or knitting needles. Or, perhaps she's drawn to macrame wall hanging pieces or gorgeous handwoven rugs. No matter her style and taste, there are weaving classes, crochet workshops, and macrame for beginners courses for her to enjoy.
With hands busy learning how to tie macrame knots or knitting stitches, you and Mom will have plenty of time to sit back, chat, and relax. With your new shared hobby, you'll have plenty of future opportunities for fun fiber get-togethers!
Get the whole family involved!
Experience gift ideas for Mom aren't only about finding a craft or hobby that she'll enjoy. It's also about giving her quality time with family that she'll cherish more than any store-bought gift.
These experience gifts for Mom in SF are all about trying new activities and building new skills while relaxing and having a blast with loved ones. The memories are sure to stick with her forever!
Suggested workshops in Bay Area