Receiving flowers is lovely, but giving experience gift cards will make your special someone's day even better! It gets more and more challenging to figure out what to give someone for their birthday, anniversary, or Christmas every year. So, instead of buying another boring bouquet, consider giving someone the experience of making it themselves!
Are you looking for ideas for last-minute gifts for special people in your life? Get them some experience vouchers for a floral design class so they can play with beautiful blooms like daffodils, tulips, dahlias and surround themselves with fresh flowers all day long.
With these experience vouchers, you won't have to worry about coming up with gift ideas for her either. The versatility of virtual gift cards allows you to give a gift card as a present for almost any occasion, from Valentine's Day to Mother's Day. Even better, the recipient can browse through as many floristry classes as they'd like until they find something interesting.
The best e gift cards allow them to go on flower garden tours, learn about garland making, and create Christmas-themed floral crafts. Seasoned floral instructors will handle each class and enjoy sharing their knowledge and expertise.
So, before you decide to send a gift card online to someone who has a green thumb and loves flowers, check to see if there's something specific to their interests. After all, the best experience gifts allow them to learn something new about something they love--whether it's making terrariums, flower wreaths, or even a Kokedama.
How do you use experience gift cards?
Enjoying virtual gift cards is simple. First, you select the denomination and purchase your digital gift card. Next, we send your e gift card to the recipient's email address. From here, all the recipient needs to do is choose from hundreds of experiences and classes that they would like to attend. These gift cards make lovely gifts for Mom, a sister, or a significant other who adores flowers and greenery.
Experience vouchers make gift-giving stress-free and enjoyable. Plus, there's no pressure for the recipient to attend the workshops right away. Our online gift cards are valid for up to three years from the date of purchase, which means there is plenty of time for them to redeem the voucher. Need to refund your virtual gift cards? You can do so within 100 days of purchase.
Take a look at these experience gift ideas for flower lovers of all ages
1. Try your hand at flower crown making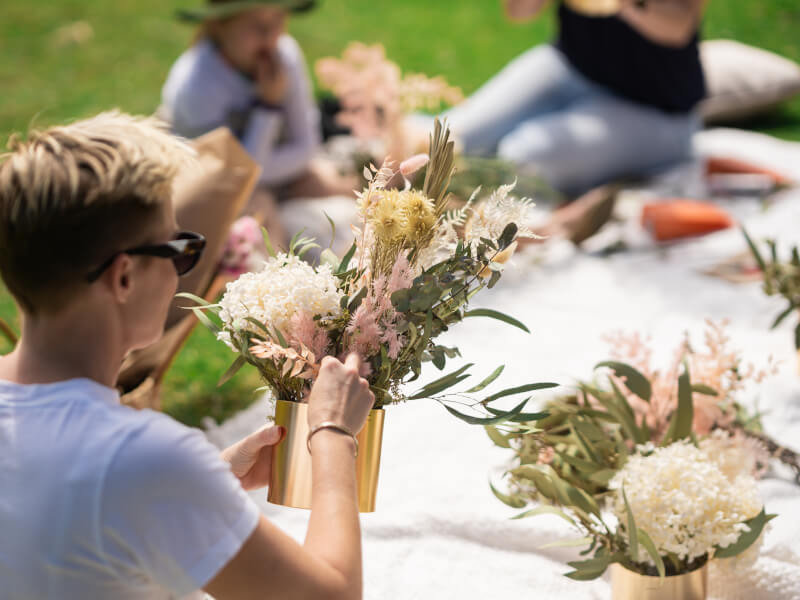 x
Add this to your list of birthday present ideas for your stylish gal pals. Learning how to make a floral crown is a skill that will last a lifetime. Your friend will be able to use it for weddings, school dances, performances, and so much more. Here, an expert florist will brief participants on the basics of a sturdy crown structure, color scheme, and style. Your friend can even choose between fresh or dried blooms to embellish their crown.
Teens and adults alike can enjoy this fantastic workshop, so don't be afraid to think outside the box and give this as a gift for anyone on your list. If you're looking for enchanting gifts for Mom, then floral crowns are chic, earthy, and chic, don't you agree? She'll even be able to bring home her floral creations. Make sure to include this as one of your gift ideas for her this season.
2. Create a floral wreath at a casual sip and weave experience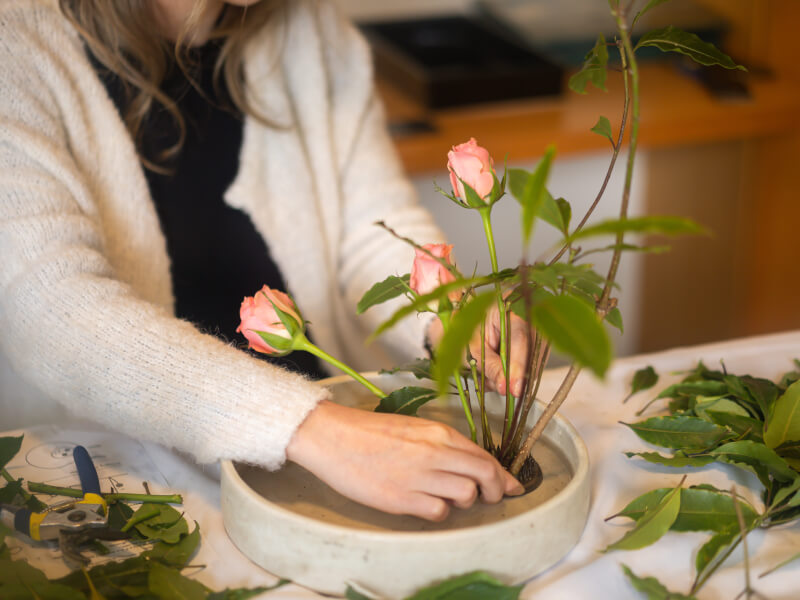 Here's another one of the best unique things to do in San Francisco. Gather up your girlfriends and come to a floral wreath making class that inspires creativity and helps relieve stress. Give this as virtual experience gifts and let your friends enjoy a sip and weave session. They'll be surprised how quickly they'll forget all their worries as they focus on creating eye-catching wreaths that will bring beauty to their homes.
Wreaths are not just lush birthday present ideas. They can also be table centerpieces and home decor that you can use all year round. And if the participant chooses suitable materials, she can even make one that will last years. Join in on the fun and lose yourself in an arts and crafts project for a while. Craft a wreath inspired by nature and the flowers as well as the plants that grow near you. You'll certainly be left with something to appreciate for months to come.
3. A floristry masterclass for the advanced craftsman
Online gift cards can also be used to sign up for a floristry masterclass that offers in-depth training on sourcing the freshest blooms, buying the right supplies, and arranging the flowers to suit any occasion. In this workshop, participants will travel to a local flower market and identify the best ways to purchase and transport flowers.
Once the tour is over, students can return to the studio and use the flowers they sourced to make a beautiful floral arrangement. The instructor will teach cutting, arranging, wrapping, and more. Imagine enjoying this as a pastime, then eventually allowing the hobby to blossom into a full-time career!
4. Build your own DIY terrarium
Your gift recipient can also use their email gift cards for a terrarium making workshop where they'll learn to create a glass garden made of beautiful, tiny living things like mosses, creeping figs, fortune plants, succulents, and ivies. The best thing about terrariums is you can design them to fit into the allotted space. They work just as well on a windowsill in an office or a kitchen countertop. Condos and apartments could use a touch of green with a handmade terrarium. These are adorable gifts for couples because they decorate a home and serve as a reminder of the time spent creating them.
One remarkable aspect of terrariums is that you only need to water them occasionally. Don't worry if you forget them after a week or two! They are self-sustaining as the moisture is recycled within the vessel, allowing the greenery to live on.
Say it best with virtual gift cards
Giving the gift of learning how to arrange plants and flowers is certainly a step up from simply receiving the flowers themselves. Beyond being on-trend, there are some surprising health benefits to the creative act of floral arrangement and terrarium making, such as lower blood pressure, better sleep, and a stronger immune system. So pick out a digital gift card today, and reward your plant-loving friend with an experience gift that will last a lifetime!
Floristry workshops - Virtual with Kits