Creative hobbies are some of the best indoor activities around. With online painting classes, you'll learn how to wield a paintbrush like a pro so you can make your own masterpieces and enjoy all the wellbeing benefits of this relaxing, artistic activity.
Of all the fun things to do at home, painting is at the top of the list for many creative people. It's colorful, you can let loose and be messy if you like, and it lets you exercise your imagination. But do you have to be an established artist to paint at home? Don't you have to go to art school to learn painting? The answer to both of these questions is no. In fact, you can get started with step-by-step painting for beginners projects that'll introduce you to this art form in a fun and low-pressure way. Consider yourself warned, though: once you pick up a paintbrush, you might not want to put it down!
If you are interested in learning how to paint but not up for committing to a multi-week course, that's no problem. One of our online painting classes only takes a couple of hours - they're the perfect way to get a little bit of exposure without a big time commitment.
Our painting instructors understand that just because you want to learn a new skill doesn't mean you want to be bombarded with a bunch of technical basics right off the bat. That's why these online painting classes are geared towards having fun first and foremost. They make great virtual party ideas and are a wonderful way to connect with your friends, family, and even your colleagues for creative team bonding.
To get you started, here are five of our favorite online classes with painting kits that make painting at home easy and fun!
1. Paint and sip pet portraits
First off, if you're looking for fun, you can't go wrong with a paint and sip class. It's hard to take anything too seriously with a glass of vino in hand, and you'll have a blast learning how to paint step-by-step through giggles and good conversation.
This DIY pet portrait sip and paint class is an adorable and fun way to learn painting, as your subject will be your best furry friend! How could you be intimidated about painting when you're immersed in the feeling of unconditional love you share with your pet?
Your teacher will send you a painting kit in the mail that includes all the art materials you need along with a drawing of your pet (based on a photo you'll need to send beforehand). With the sketch already made for you, you'll be able to master this easy painting for beginners project and create an adorable homage to your pet in the process!
2. Play Surrealist art games
If learning how to paint in the traditional way isn't your cup of tea, why not make a game out of it? In this online painting class from Arts Club, you'll play Surrealist art games that the famous Surrealist artists from the 1920s used to play themselves. Channel your inner Dali and let your unconscious imagination take over.
This class makes an excellent choice for virtual team building activities, especially if you work at a creative company or your team is dreaming up some new, innovative projects.
3. Take your paint and sip game to the next level
If you like to create with color but the idea of painting onto a piece of paper or canvas doesn't strike your fancy, why not paint a wine glass instead of a canvas? We have lots of online painting classes where you can decorate wine glasses with flowers or other bright, happy designs. Painting a functional object such as a drinking glass is a fun spin on DIY painting that you can do with your friends for a virtual party everyone will enjoy.
This class is like many of our online painting classes in that your teacher will show you how to make your painting step-by-step. When faced with the task of creating a painting, having only one step at a time to focus on is a big help. It's not "paint by numbers," and you can still add your own flair to the projects, but learning beginning painting in manageable steps makes the process much easier.
4. Decorate a clay planter pot
Similar to a wine glass painting class, this at-home planter pot painting class gives you the chance to paint a cool design on a functional object that you can use around your house.
For this online class, you'll get a painting kit in the mail that includes all the paints, brushes, and materials you need - including two clay planter pots. Your instructor will show you step-by-step how to paint a colorful, leafy landscape on one of the pots during this virtual painting class, and then you'll get to keep the second pot to paint however you like!
Your plant babies will look great in these painted planter pots, which can be kept either indoors or outdoors.
5. Make abstract watercolor art
The idea of trying to paint a particular image realistically or making something look how it is "supposed" to look can sometimes be intimidating, especially for beginning painters. You can relieve all that pressure by learning to paint watercolor abstract art in this painting at home class from Jade Scarlett.
Learning how to paint with watercolors is a great skill to learn because you can use it as a relaxing, therapeutic activity to do if you are ever feeling stressed. You can also paint watercolor cards and postcards on small pieces of watercolor paper to give to your loved ones as unique gifts.
With each of these classes, you'll be sent a painting kit with your paints, brushes, and other necessary supplies depending on the specific class you choose so that after class you can continue to practice and play with your paints in your own time. Whether you want to set aside a certain amount of time every weekend to paint, or just pick it up whenever you feel like it, the choice is yours. Happy painting!
Gift a unique experience
Pick a fun experience for them, or let them choose from our thousands of creative classes and kits.
Valid for 5 years.
card_giftcard Get a gift card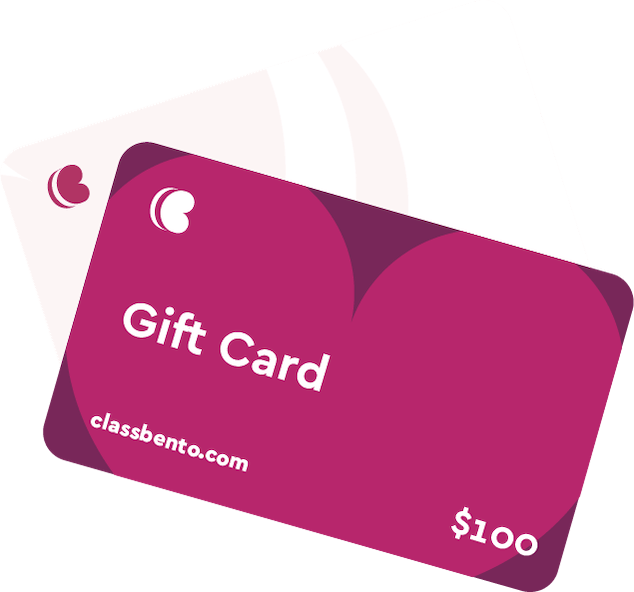 Painting workshops - Virtual with Kits