You gotta love 'em - those friends that push us outside our limits, always have a new creative project to share and are up for anything on Friday night. When these kinds of pals have a birthday you want to make sure you give them a gift that is just as awesome as they are! That's where unique experience gifts ideas in San Francisco come in.
Traditional wrapped gifts are nice but for creative friends, why not give them the gift of experience? You may find that you introduce them to their favorite new hobby. At the very least, it's an afternoon of great memories and a new skill - nothing wrong with that!
Our arts, crafts, and cooking classes are the most fun things to do in San Francisco for creative people. They give you the chance to visit cool new hot spots like pottery studios and lively bars. Along with that, you'll learn from local masters how to try your hand at different crafts and activities. If there is something your creative friend has always expressed an interest in trying, there's a good chance we have a class for it. Or, you could give them a gift card and let them choose their own adventure.
The best part is you don't have to plan a birthday party. Feel free to inquire with your teacher about bringing decorations, a birthday cake, or some champagne if you like, but you by no means have to. These experiences are comprehensive with a venue, materials, and live expert instruction all included.
Sound like fun? Here are a few ideas for fabulous birthday experiences your creative friends will be sure to love.
Sink your hands into cool clay at pottery making classes
From Union Square to the Mission, pottery classes are some of the best things to do in San Francisco for creative folks. Taught by expert instructors in their own ceramic studios, these classes are a way to get hands-on with clay without investing in a six-week course at an art school. Just a couple of hours is plenty of time to make a cool project like a hand-built treasure dish or even a ceramic mug on the pottery wheel.
In most cases, you will pick up your glazed artwork about a week after the class ends. That means on the day of the pottery class you can carry on with your birthday party celebrations without carrying around any pottery with you.
Skip the restaurant and get creative with cooking classes in San Francisco
If your friend loves to get creative in the kitchen, then cooking classes as a birthday party theme are a no-brainer. Getting a group of your friends together to learn cooking at the restaurant or home of one of the city's best chefs is one of the best experience gift ideas in San Francisco for the foodie in your life.
Choose something special and unique to make, like a homemade pasta or dumpling making class. Often you can BYOB and create a festive atmosphere for a birthday party idea. At the end of class, enjoy a celebratory meal with your group of friends and toast to your buddy's birthday and some new skills learned for everyone!
Learn how to paint and sip wine at the same time
Do you know somebody who is curious to learn how to paint? Give them the gift of experience in a laid-back, paint party atmosphere with paint and sip classes in San Francisco! You'll get to visit a cool painting studio as the location for the party, and BYOB beverages and snacks. It couldn't be easier to find a creative birthday party theme where all you basically have to do is show up and the rest is taken care of for you.
At sip and paint classes, everyone in your party learns how to paint the same image. Don't worry if y'all haven't picked up paintbrushes since your elementary school days - these are completely beginner-friendly experiences. Your teacher will show you everything step-by-step making it easier than you could imagine creating a lovely picture you will be happy to hang on your wall!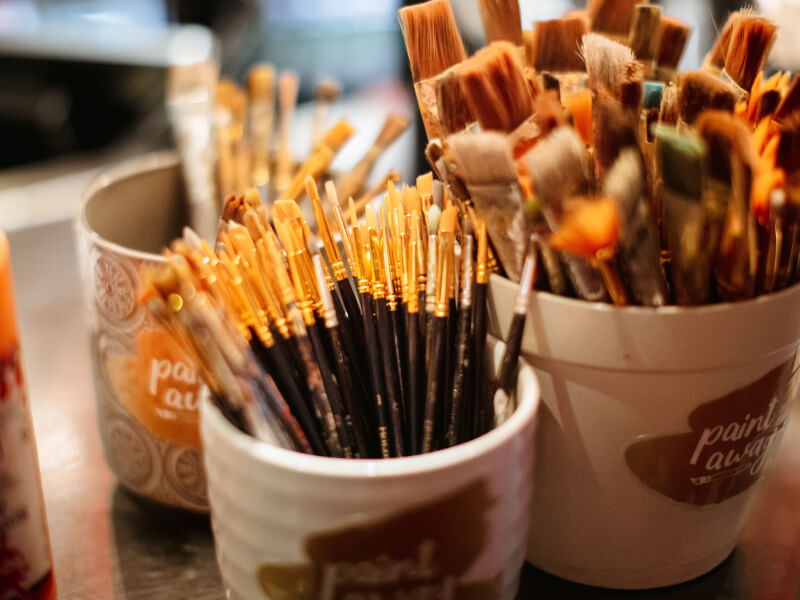 Make your friend a signature birthday cocktail
Looking for experience gifts ideas in San Francisco for people who love to party? Check out cocktail making classes! Held at lively bars in the Mission and other vibrant neighborhoods, mixology classes in San Francisco are the perfect birthday party idea.
A step up from bar-hopping at your favorite nightlife destinations, mixology classes give you the chance to step behind the bar and learn some skills for shaking, stirring, and more.
These days, many of us find ourselves hosting friends at home rather than going out, whether it's due to economic concerns or the lasting effects of covid's change on society. So why not level up your ability to entertain? This is a birthday party everyone in attendance will appreciate. Mocktail options are always available for non-drinkers. It can be just as fun to learn these nonalcoholic elixirs!
Flex your green thumb at terrarium making classes
For your friends who love to explore nature and enjoy collecting stones, houseplants and other cool objects from the natural world, a terrarium making workshop is an awesome experience gift idea for their birthday. Not only will you learn how to make a terrarium, you'll get to take it home where it can add some life and vibrancy to your corner of the world.
If you have seen terrariums on display and thought they might make a good birthday gift idea for your nature-loving friend, give them the gift of experience instead and let them make their own terrarium! It will be a memorable birthday party and give people plenty to chat about as everyone will put their own creative spin on it.
With so many fun things to do in San Francisco, opening up your list of birthday ideas to include experience gifts is a great way to enjoy this vibrant city and all it has to offer!
Gift a unique experience
Pick a fun experience for them, or let them choose from our thousands of creative classes and kits.
Valid for 5 years.
card_giftcard Get a gift card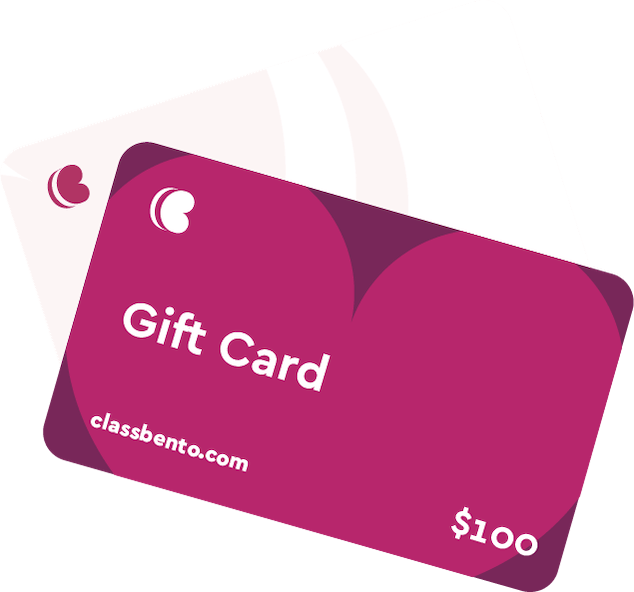 Suggested workshops in San Francisco