Looking for a fun new hobby in 2023? Try pottery classes in NYC! Pottery wheel for beginners isn't as hard as it may seem and taking a workshop is a rewarding way to learn a creative new skill. Make your own ceramics while you meet other beginners at a local pottery studio and find a community to connect with in a meaningful way.
Maybe you dream of throwing your own ceramic planters or mugs. Whether you want to fill your house with original handmade pieces or you want to make objects to give as gifts, pottery making is a fun way to spend your free time. Not only will you get to meet new people, but you'll also be able to invest in your wellbeing. Activities like taking ceramics courses let you take a break from a hectic routine and allow you to slow down.
Ready to dive into the best reasons to get yourself into a clay class? Read on!
1. Switch off the technology and tune in to what matters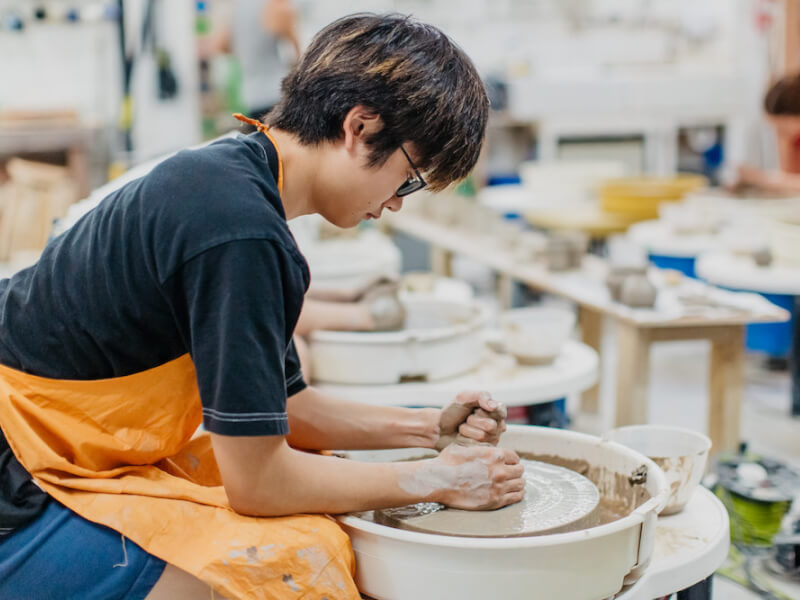 These days, many of us are working from home and it can be tough to break away from your screen after hours. We're all guilty of staying up too late to meet deadlines or just winding down from a long day by scrolling endlessly on our phones. Even though we know it's a terrible habit and terrible for our health, it's hard to break the cycle. One way to shift our focus is to try a hands-on class like wheel throwing. Instead of checking emails and social media, you'll get to activate your senses and feel more grounded.
Pottery soothes anxious minds through meditative actions like shaping, smoothing, and spinning. What's more, hours can pass doing something fun. You won't want to grab your phone for a mindless scroll while you're in pottery classes. The warm and welcoming ceramics studio setting is a haven in the city. Take time to create treasured items for use in everyday life. From vases and mugs to dishes and planters, there are so many ways to build your skills.
If you like doing things on your own, you'll always feel at ease but if you prefer trying something new with friends ceramics classes in NYC make your creative journey easy to share with others. Plan a date night with your partner and learn together or get your work team into a class and bond while playing with clay. It doesn't have to be a big time commitment. It's easy to find one time pottery classes in NYC, from Brooklyn to Queens.
2. Tap into your inner artist
You might not think you're the creative type but just might surprise yourself. In our pottery wheel for beginners classes, you'll tap into your inner artist by learning how to create standout pieces with even the most basic skills. There's nothing more powerful than transforming clay into something useful and beautiful. You'll feel more confident in your wheel throwing abilities after a few tries and expert instruction from a local potter.
From building the walls of a vessel evenly to glazing your work and firing in a kiln, you'll gain knowledge and confidence in just a short time. Creative hobbies let you stretch your skills and help your imagination bloom. If you're looking for fun things to do this weekend in NYC, try mixing it up with a pottery workshop instead of your usual night out.
3. Dive into the local arts scene
If you're routine is starting to feel uninspired, it might be time to try something new. When you're craving excitement or a way to boost creativity, pottery classes can get you out of your rut.
You'll meet other creatively inclined people and together you'll support local artists. You can explore new neighborhoods in New York by taking a class in Brooklyn or Queens if you live in Manhattan or reverse that if you live in the borroughs.
Spin your desire for something novel into a wheel throwing adventure. Share it with friends as an experience gift and spend quality time making pottery together.
Gift a unique experience
Pick a fun experience for them, or let them choose from our thousands of creative classes and kits.
Valid for 5 years.
card_giftcard Get a gift card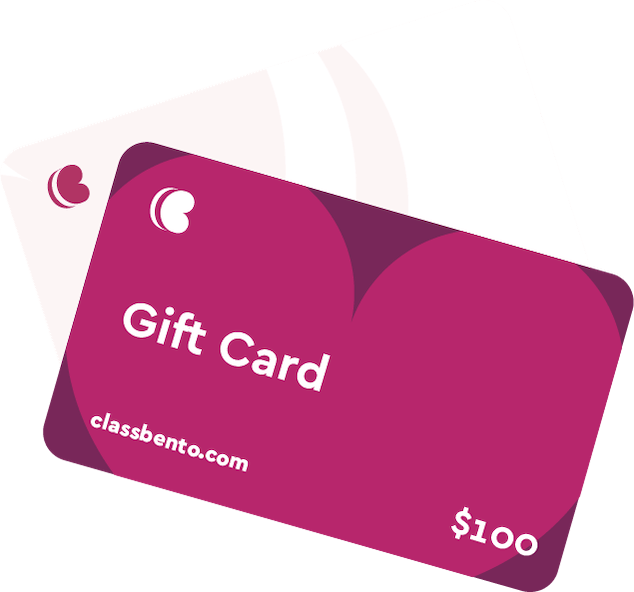 Pottery workshops in New York City