It may not be possible for you to meet up with your nature-loving friends and exchange gifts this Christmas, but that doesn't mean getting them the perfect eco-friendly present has to be stressful. Why not try something a little different and give your friends the gift of fun-filled, environmentally-friendly experiences, using workshop experience gift cards? There is an incredible variety of nature-friendly gift certificate ideas for you to choose from, including online craft classes teaching you how to make your own soy candles, portable terrariums and stunning Kokedama displays.
It doesn't matter whether you are looking for things to do in San Francisco or in New York, these gift card ideas will make the perfect planet-pleasing presents for your loved ones. Read on to find out more.
Virtual experience gifts for plant lovers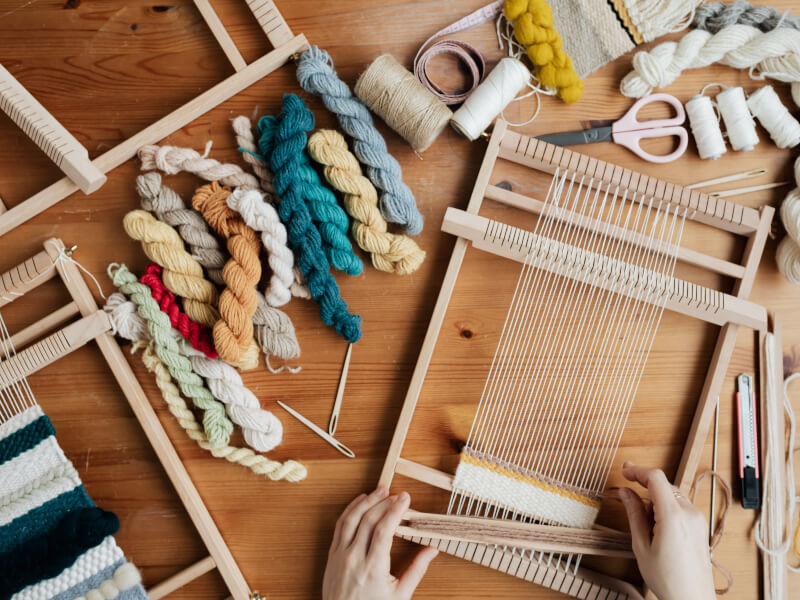 Plant-based experience vouchers are the perfect gifts for any friend or family member who loves the natural world. There are so many wonderful botanical workshops to choose from, including a number of virtual classes which teach people how to make their own terrariums at home. If you're not sure what a terrarium is, envision a stunning miniature garden or landscape enclosed in glass – a vibrant living display to liven up any home or office space.
These adorable indoor gardens make great gift certificate ideas, as they are environmentally friendly works of art - so perfect that just looking at one is enough to help you smile and relax. They are also good for your mental and physical health, as having plenty of greenery around has been proven to have a number of positive benefits, including improving focus and boosting emotional wellbeing. Whether you gift your eco-savvy pals a digital gift card for a general introduction to terrarium making, or a special themed workshop such as a Halloween terrarium class, they're sure to appreciate this unique way of bringing nature into their homes.
Nature-friendly experience gifts for Mom
Is your mom passionate about saving the environment and savoring nature's splendors? Then, instead of getting her something plastic and unsustainable for Christmas, why not give her an eco-friendly e-gift card for an experience she'll cherish for years to come? Kokedama workshops make great presents, as not only are they nature-centric, they also provide a sociable and relaxed space for people to share their interests. Kokedama is a traditional Japanese art form that brings a little slice of nature into your home by creating beautiful living ornaments out of moss. It is also a soothing and meditative activity that can help calm frazzled nerves while teaching you a wonderful new skill.
Natural candle making: sustainable gift ideas for her
Do you have a New York-based friend or family member who cares deeply about sustainable products and recycling? Why not give them the gift of a natural candle making workshop in Queens? Led by creative candle enthusiast, Melanie, this informative and entertaining virtual experience gift teaches people how to make their own DIY candles using natural ingredients that won't harm the environment.
To start off with, participants will make a regular scented candle out of coconut or soy wax, and then they will learn how to make a candle that can also be used as a body lotion. Add that to your list of sustainable gift certificate ideas!
You can't beat hand-made
Experience vouchers for virtual classes that teach you how to make your own household items are sure to be a big hit with anyone who cares about the environment - or who simply wants to learn a useful new talent. Perhaps they'd like to learn how to make natural soap at home, or create their own DIY flower bombs to add more colorful pollinators to their garden. They could even learn to make their own clothing from the comfort of home, thanks to classes that teach you how to arm knit a cosy winter blanket, or how to weave on a loom.
As they learn these eco-friendly skills, they will also have the opportunity to relax, socialize, and share their passions with other like-minded individuals. Plus, these online classes make great last minute gifts to send instantly to friends across America!
Gift certificate ideas for those who believe natural beauty is best
If you have a special lady in your life who tends to grumble about all those artificial cosmetics in their plastic packaging, then why not give them an e-gift card they're guaranteed to appreciate? A DIY Herb-infused Skincare workshop will teach them how to make their own natural skincare oils at home, including eco-friendly products that have the added benefit of being very good for your skin.
Wellness expert Laena will guide them through the creation of these herbal oils, as well as teaching them how to use Ayurvedic self-massage techniques to help their cheeks really bloom. This virtual experience gift comes with a DIY craft kit that will be delivered to your door before the online class starts, containing the various materials needed to create your own cleansing herb-infused skincare products.
Got a friend who's hoping for green thumbs?
Do you know someone who just loves plants but always seems to end up with a wilted house plant on their desk or window ledge? Why not give them the gift of knowledge with a virtual introduction to the basics of plant care? This instructive and enjoyable online plant class, courtesy of Luludi Living Art, will make a wonderful digital gift card for your foliage-loving friend.
During the virtual session, they will learn all of the tips and tricks necessary to keep their houseplants and succulents thriving rather than declining. By the time the workshop is over, they will be well on their way to developing those coveted gardeners' green thumbs - and they'll have you to thank for it!
As you can see, there are so many environmentally-friendly gift certificate ideas you can present to your eco warrior loved ones, wherever they're based in America. Whichever one you choose, they're sure to appreciate your efforts to nurture their passion for the natural world. Plus, Mother Nature herself will reap the rewards of your thoughtful gift too!