It may have been a while since you last picked up a paintbrush, maybe even as far back as your grade school years, but with these painting classes in San Francisco, you will feel confident and comfortable learning to paint. Whether you're looking to start a new hobby or for fun things to do in San Francisco on the weekend, a painting class can fulfill both of your needs.
These classes are catered to beginners, so you will start with the basics with everyone else. There are so many different types of painting classes for beginners to choose from, you might find yourself going back week after week to try them all.
There are painting classes in San Fransico that are great for groups, families, or those trying to refine their artistic skills. A few things that all these painting workshops have in common are they will allow you to express your creativity, they're great for your mental well-being, and they're fun! If you're not sure where to start, we have a list to help you out.
Paint and sip classes for groups
Throwing a birthday party, bachelorette party, or get-together with your friends? Have you considered signing up for a paint and sip class? These classes make for lively group activities. You will learn how to create an acrylic painting on canvas in an easy-to-follow lesson from a friendly painting instructor. The best part is that you get to do all this with a glass of wine in hand!
If you're looking for team-building activities in SF, it can be hard to find something everyone will enjoy. With these paint and sip classes, you need no prior experience or artistic talent. These classes allow you and your guests to have a comfortable space to get to know each other and a fun activity to keep you entertained.
Create Mix and Mingle offers unique painting classes where you can take your paint off of the canvas and onto a skateboard, tote bag, or wine glass! This adds a fun twist to your paint and sip experience, and your guests will all get to take home something useful to remember the day!
Learn digital art
We're in the digital age and art is evolving along with the rest of the world! Rather than a paintbrush and paint, you'll learn how to use a tablet and stylus to create stunning artwork. Digital art has many benefits! While digital art may require a tablet, once you have one, you will never need to buy any more supplies. In addition, there's far less mess, you can easily make art anywhere, and you'll be able to efficiently create prints of your artwork!
Whether you're already an artist and looking for a way to digitize your work or a total beginner who wants to learn a new hobby, try digital art classes.
Try something new with abstract art classes
Maybe you've already tried your hand at a paint and sip class, and you're looking for something new. Or maybe your house lends itself towards a more abstract aesthetic and you're looking to create your own DIY wall art. Whatever the reason, abstract painting classes are fun and exciting! There's no telling what your painting will look like when you arrive, but you're guaranteed to leave with something totally original!
Melissa Stephens offers encaustic painting classes in the Bay Area that will let you add a little fire to your painting class. Yes, you will actually take a torch to your painting! Instead of lighting it on fire, it will create mesmerizing abstract patterns on your canvas.
Printmaking is also a fun way to make abstract paintings. Learn how to carve your own stencils to make your own unique art. The great thing about prints is that you can create multiples. Once you have a design you're proud of, you can replicate it to use as handmade greeting card ideas or little gifts for friends and family. If you love gift giving, you'll love a printmaking class in San Fransisco.

Learn painting as a hobby
Was painting an old hobby of yours and you're ready to get back in the game? Want to learn a new hobby that will help you unwind on a regular basis? Take a studio drawing and painting class. In this class in the Bay Area, you will learn among other budding artists, from total beginners to artists with years of practice. This will help you learn art not only from your professional instructor but also from your peers.
These classes are beginner friendly so there's no need to feel intimidated. Instead, get inspired by the amazing artwork around you and learn how to refine your technique.
Painting can be a therapeutic medium. If you're looking for ways to spend your time outside of work and let your brain relax, painting can be a soothing creative challenge. Since you're starting from square one, there's no pressure to be the best. But you'll be surprised at what you'll be able to create after just one painting lesson.

Family-friendly painting classes
Looking for family-friendly things to do in San Fransisco? Try a fun painting class! Our workshops are great for all ages, and we offer many kid-friendly painting classes that will allow your whole family to spend time together and get creative. Painting classes will not only let you and your kids try something new, but you'll also get to spend quality time together and create life-long memories.
Have a beloved family pet? In this paint your pet class, the whole family can paint your furry family member. Compare paintings at the end, and hang up whichever you think is the best or funniest!
If you're throwing a holiday party or birthday party and want everyone to get involved, a painting class in San Francisco is a great way to make sure everyone is included in the fun. Adults can enjoy a glass of wine alongside their lesson and the kids can relish in the freedom to get a little messy! Host it at home for convenience or skip the clean-up and meet at the studio. You'll be able to choose whatever works best for your party's needs.
Gift a unique experience
Pick a fun experience for them, or let them choose from our thousands of creative classes and kits.
Valid for 5 years.
card_giftcard Get a gift card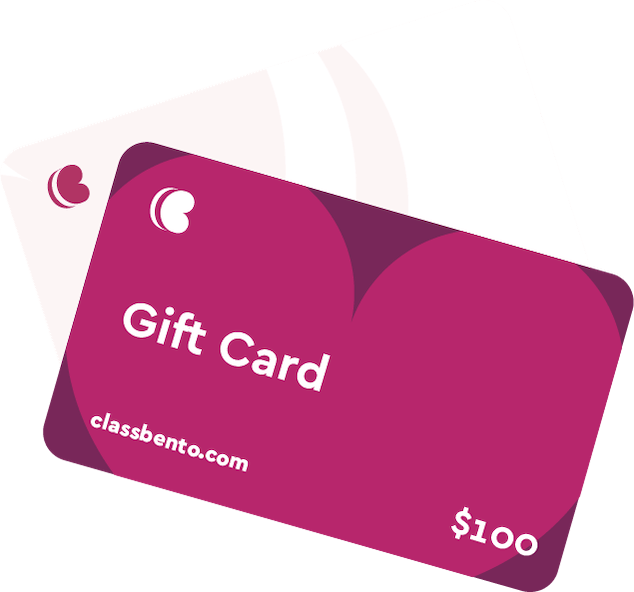 Painting workshops in San Francisco