Whether you live in San Francisco or you're visiting for a bachelorette weekend, there are so many bachelorette party ideas in San Francisco to choose from. You don't need to worry about party planning, either. By booking into creative arts, crafts, and cooking classes, the experience is all neatly tied together for a perfect bachelorette party activity.
It's your choice whether to hit the town for something lively like mixology classes in the Mission or keep it chill by indulging in a lower-key activity like a chocolate tasting class from the comfort of your hotel suite. There is no wrong way to do a bachelorette party, and there are so many fun things to do in San Francisco to suit any bride's personality.
Fun activities like perfume making and paint and sip classes give everyone at your party the chance to talk and get to know each other in a relaxed environment, with an enjoyable activity on-hand to give you all something to talk about.
With a bachelorette group made up of friends who love to laugh and get silly with one another, creative classes are a wonderful way to mix up your festivities. They provide the chance to step out of your comfort zones and experience a new activity together, which forges friendships with strong memories.
Get decadent with a chocolate tasting experience
Looking for something deliciously decadent to do to cap off an afternoon at the spa? For the bride who likes to relax and be pampered, booking a chocolate tasting experience is the perfect bachelorette party activity.
A chocolatier will come to the location of your choice and teach you all about chocolate while giving you the opportunity to sample the highest quality fudge, truffles, and more. You'll gain a deeper appreciation for the complexity of everyone's favorite sweet treat.
Mixology classes will get your party going!
Going out for cocktails is one thing, but learning how to shake, mix, and muddle them to perfection yourself is a different kind of party! You'll definitely want to add mixology classes to your list of bachelorette party ideas in San Francisco.
To add an element of personalization to the festivities, you can make a custom cocktail in honor of the bride-to-be. She'll get to choose her favorite ingredients and alcohol and everyone can have fun brainstorming together to pick the perfect name for it.
Most of our classes allow you to make as many as three cocktails, so there is sure to be something for everyone. There are also always mocktail options to do instead for any non-drinkers in the bunch!
Create custom fragrances at perfume making classes
Especially if many people on your guest list are on the introverted side, perfume making classes are a wonderful way to do something special for the bachelorette party without getting too rowdy!
Taking an afternoon to indulge your sense of scent is a unique way to interact that will be sure to foster connections among your bridal party. Everyone will select from dozens of fragrances and essential oils to create their own custom perfume, which they can then wear for the rest of the night!
Scent is a surefire way to trigger memories. By doing a perfume making class together, everyone will get to experience fond memories of the party weekend anytime they wear that scent.
Paint and sip your way to bachelorette bliss
Paint and sip classes are some of the most fun things to do in San Francisco any night of the week, but for a bachelorette party you can turn up the fun even more by bringing champagne and decorations or even choosing to do a custom painting that has a special meaning to the bride or to the group.
With wine and paint nights, you can be sure you'll experience a laid-back atmosphere that is focused on fun. They're part painting class, part paint party! And they are always beginner-friendly.
These events give you the chance to get a little messy with paint, have some drinks, and get in touch with your creative side. Even if no one in the bachelorette party has painted since their elementary school days, they can absolutely learn how to paint and have a great time surprising themselves at paint and sip.
Get in touch with nature at floristry classes
Another low-key and mindful activity, learning flower design is a surefire way to get everyone in a romantic mood before for the wedding. You can make your own DIY floral arrangements, long-lasting dried flower arrangements, or festive flower crowns, which you can wear out around town later that night.
Flowers and weddings go hand in hand. That's why learning how to arrange flowers is the perfect bachelorette weekend activity. Take your class indoors or outside in the fresh air, and create one-of-a-kind DIY bouquets while learning all about your favorite flowers.
Unconventional bachelorette party ideas
Going to Vegas for a big blowout isn't everyone's idea of a dream bachelorette party. And if it's not yours, that's totally okay! There are all different kinds of brides, and all different ways to celebrate.
Doing arts, crafts, and cooking workshops together will open up different roads of conversation and connection between the party's guests. You can chat about your experiences with crafts, or just let your minds wander to new areas the way they tend to do when our hands our occupied.
It can be nice to do a bachelorette party that has a little something of everything. Why not do a flower arranging class in the afternoon, then hit the town at night for some dinner and a fun show? Infusing your experience with some creative activities is a way to keep things fresh and make sure there is something for everyone.
There are so many San Francisco activities to choose from in a city so rich with culture and variety. You can make your party pop by browsing our extensive list of both traditional and offbeat experiences. Don't forget to take plenty of pictures to document your great time!
Gift a unique experience
Pick a fun experience for them, or let them choose from our thousands of creative classes and kits.
Valid for 5 years.
card_giftcard Get a gift card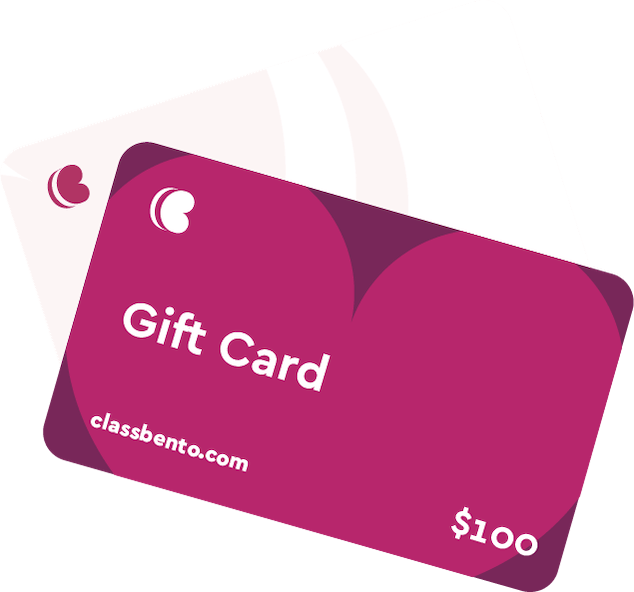 Suggested workshops in San Francisco