If you can barely keep up with your mom who loves to try new things, try these gift experiences for Mom in the Bay Area where she can let her creative spirit fly. With birthdays, Mother's day, and other holidays it can be a challenge to come up with unique gift ideas to show your mom how much you appreciate her, but these workshops in the Bay Area will satisfy her zealous nature!
If you're looking for gift ideas for your adventurous mom, you've come to the right place. We offer a wide variety of classes and workshops in the Bay Area so your mom can delve into a new hobby or take a break from her busy routine to relax with a DIY project. For your mom who loves a challenge, gift her a day to explore a new creative outlet– tackle a pottery class, learn to paint with a glass of wine in hand, or dabble in woodworking.
There is a gift experience for every mom, whether she loves crafting, photography, baking, craft beverages, natural beauty products, or gardening. We have the perfect list of gift ideas for mom to help inspire you. One great benefit of gift experiences is that you can join in on the fun with your mom. Make this birthday or Mother's Day extra special for her, by spending the day creating unforgettable memories and a DIY project together. Inspire your mom's next creative pursuit or passion project with one of these exceptional workshops in the Bay Area.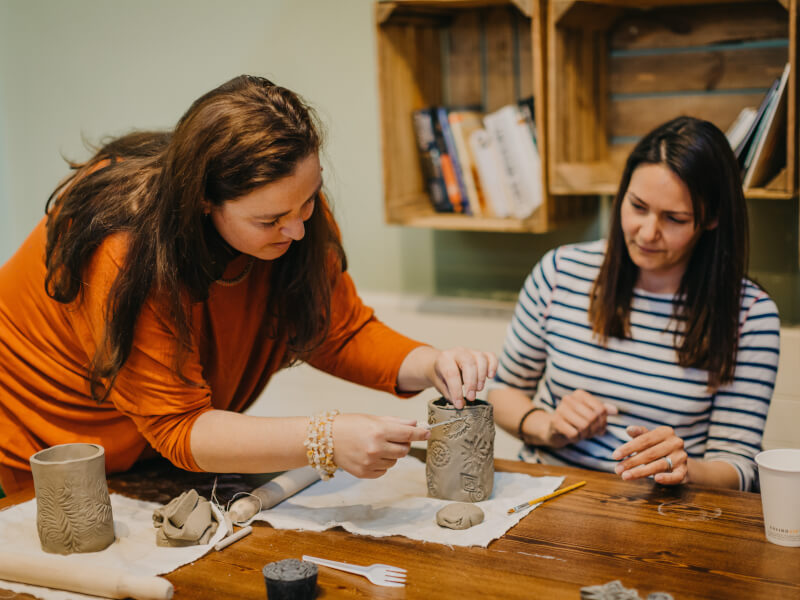 Get hands-on with pottery classes
Does your mom love creating things and isn't afraid of getting her hands a little dirty? Sign her up for a pottery class in the Bay Area. From basic hand-building classes, which she can do at home with a pottery craft kit, to wheel throwing classes at her local pottery studio in the Bay area, there are all different levels of pottery to try. If your mom is always adding a new hobby to her list, pottery classes make for great gift ideas where she can unwind and learn a new skill with a professional.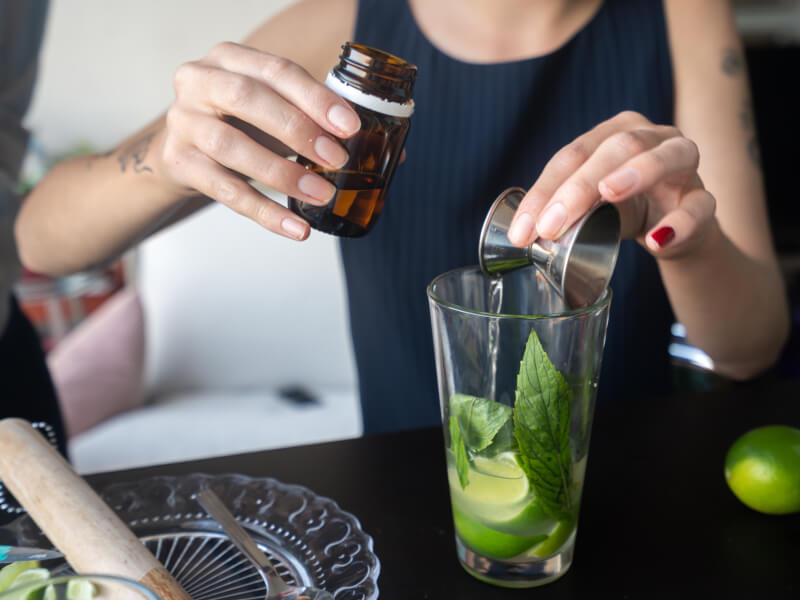 Be the life of the party and learn how to make cocktails
If your mom is always the one hosting the holiday parties, packs to-go wine for the beach, and carries the trail beers for the camping trips, she deserves a cocktail-making class. In these cocktail-making classes, you will learn how to make delicious and beautiful cocktails. Not only are cocktails delicious to drink, but they're fun to make! You'll learn how to make cocktails from some of the best bartenders in the Bay Area, and be your own bartender for the day. After this class, you'll be on the invite list to every event with your professional drink-making skills. Instead of grabbing drinks with your mom, try a cocktail-making class for a more engaging experience. You can even invite some friends for a wild birthday celebration!
Unwind with a soothing paint and sip class
Paint and Sip classes make for great birthday party ideas for mom. If you're struggling to find the perfect gift, host a party where she can relax with loved ones without worrying about planning or hosting. Get some friends and family together, sip on a glass of wine and learn how to paint! If you're worried about including friends and family members who live far away, sign up for a virtual painting class, and have the same experience over Zoom. These painting classes in the Bay Area will give your mom the excitement she deserves on her special day.
Appreciate natural beauty in floristry classes
While flower bouquets are beautiful, swap out the Mother's Day grocery store bouquet and treat your mom to a floristry class in the Bay Area. In a flower arranging class, you can learn to make gorgeous bouquets, try DIY flower crowns, enjoy some meditative ikebana, or make a dried flower wreath! There are many options in the world of floristry classes that allow you to get in touch with nature and experiment with a new hobby.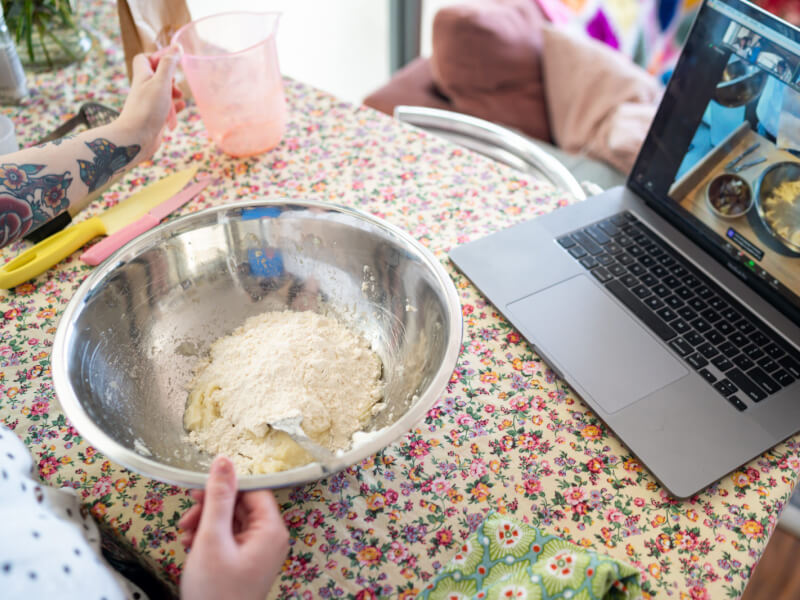 Spice things up with cooking classes
If you're looking for unique gift ideas, treat your mom to a cooking class that she can use for her own date night ideas or for fun things to do in the Bay Area with a friend. There's always something new to learn in the kitchen, and from Thai cooking classes to cake decorating workshops, there's something for every palette! These cooking classes in the Bay Area offer more than just follow-along instructions, she can learn how to refine her skills, explore new flavors, learn about new cultures through food, and discover recipes.
Connect with nature with a DIY terrarium
Whether your mom loves caring for plants, getting close to nature, or just likes DIY projects, treat her to a DIY terrarium workshop. In these craft classes in the Bay Area, you'll learn how to bring a bit of the forest into your home decor with a miniature garden. If you're looking to spend a craft night at home for a cozy birthday party idea, sign up for a virtual gardening class and have a terrarium kit sent straight to your door! Not only will you and your mom get to enjoy this unique gift experience together, but you will each be able to take home your own succulent terrarium that will serve as a reminder of the special day.
Treat her to a self-care day with candle making classes
If your mom is always on the go, she deserves a day of self-care. There's no better way to destress and take a moment for yourself than through a relaxing craft class. DIY gifts for mom, such as candle-making classes, will help encourage her to slow down and reconnect with herself. For moms with busy schedules, you can even bring the crafting to her, with a virtual class and a candle-making kit delivered straight to her door. Whether she had a long week from shuffling kids to activities, travel itineraries, work-life, or exercise routines, every mom deserves a moment to kick their feet up, run a bath, light a candle, and relax their tired mind and body with some homemade aromatherapy.
Suggested workshops in Bay Area