Looking for just the right present for your plant-based friends or family? Our unique experience gifts make it easy for you to find something they'll love in 2022! No matter what their interests are or where they are located, you can give them something that fits their lifestyle and provides lasting memories this Christmas. We have a range of cooking, baking, arts and crafts experiences that are vegan-friendly and make unique gifts.
Whether you're looking for indoor activities to escape the cold in New York or rain in San Francisco, there are plenty of ways to keep busy or well-fed without the use of animal products. More and more people are adopting plant-based diets for their health and for the planet. If you or someone you love are vegan, read on for our curated list sure to delight everyone on your list.
Try a vegan cooking class
If the vegan in your life is an enthusiastic cook, why not treat them to a food-filed adventure? They'll learn how to prepare all sorts of meals free of animal products that are good for the body and the planet. Vegan cooking classes are a great present for anyone who is new to it and hasn't had the time (or confidence) to start cooking more interesting meals at home for themselves yet. They'll gain plenty of practical skills that they can use later on when experimenting in their own kitchen and pick up plenty of vegan recipes that they can incorporate into their repertoire.
Relax with organic skincare making
Are you looking for gift card ideas for beauty gurus? Spoil them with a skincare making experience that aligns with their ethics! If your friend or loved one is interested in cruelty-free beauty, they'll love learning to make DIY beauty products at an organic skincare workshop.
In these hands-on classes, they'll learn all about using natural ingredients and discover how to create their own beauty products using butters, balms, and essential oils. Why not head along together for a bit of bonding and learn how to make your own organic lip balm and hand cream?
Switch off with a mindful tea tasting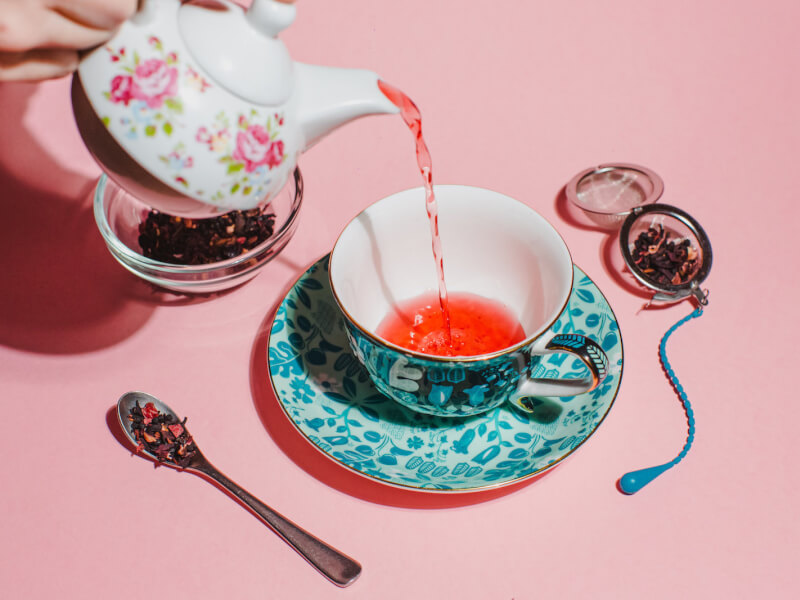 Tea is a beloved beverage for vegans and non-vegans alike, so what better experience than mindfully sipping sustainable and ethical tea? Tea classes are great Christmas gift ideas for anyone in your life who needs a little nudge to take some time out.
The slow process of brewing tea forces you to slow down, tap into your senses and simply enjoy the present moment. Whether it be a tea blending class where you make your own DIY blends or a tasting class where you can simply watch and sip, these workshops are bound to light up the plant-based people in your life these holidays.
Soy candle making for fragrance lovers
If you're looking for presents ideas for crafty vegans, our soy candle making workshops are the perfect experience gifts to give! They'll learn all about how custom candles are made and why they make great alternatives to beeswax or petroleum-based candles. During the class, they'll also pick up tips on how to create beautiful fragrance blends using essential oils like patchouli, rose, and lavender. While our DIY soy candle workshops are suitable for vegans, they're a fun indoor activity that anyone will love!
Soy candle making classes are an easy way to teach someone how to create their very own homemade vegan candles from scratch. Not only will your giftee have a lot of fun turning something simple into something beautiful, but it'll make them think twice about buying mass-produced, store-bought candles that aren't clean burning. If you're looking for gift ideas for vegans who love lighting up candles at Christmas, then this class is perfect!
Make vegan desserts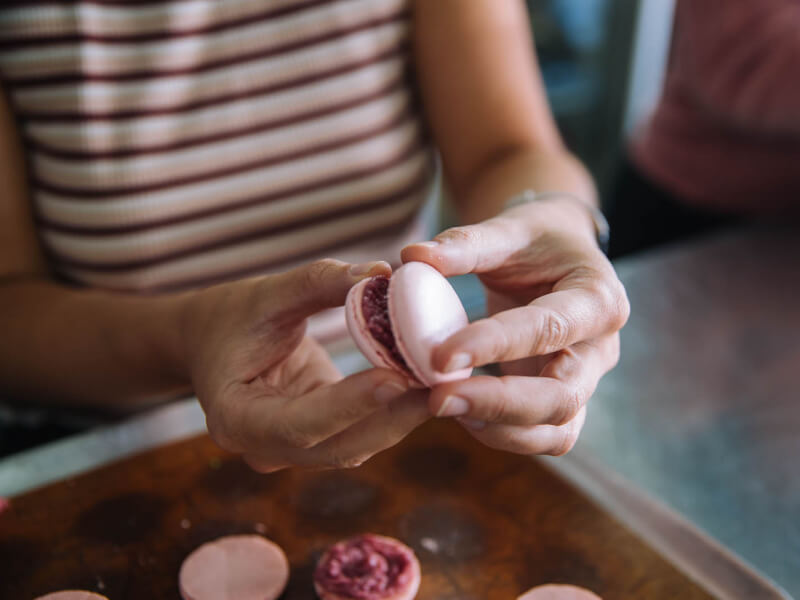 Sometimes being vegan means skipping dessert, but that's not the case anymore. There are plenty of vegan dessert options now and no one has to miss out on sweets! At vegan-friendly cake decorating classes, you can learn how to transform a cake into a masterpiece, crafting flowers, patterns, and more with delicious vegan ingredients. Or make other desserts free of animal products like vegan macarons, chocolate, and cinnamon rolls.
Need more gift ideas for your entire friend group? Find the perfect presents and save money with these DIY Christmas gifts!