Need some original ideas to celebrate a special bride? Our bachelorette party ideas in San Francisco are alternatives to the usual night out. Our creative workshops offer the best of the city, from paint and sip parties to cocktail making classes. Party planning isn't the easiest, especially when you have an overwhelming amount of possibilities. Our curated workshops help you make the right choices whether you want a blowout bash, a mellow night in, or something in between.
You can figure out bachelorette party themes from our hundreds of San Francisco workshops. Learn how to make cocktails in The Mission, take a hands-on cooking class in North Beach, or a food tour at Fisherman's Wharf if your bride loves watching food shows on Netflix. Does she prefer The Great Pottery Throwdown to the Baking Show? Try a pottery wheel throwing class near the Tenderloin. If chilling out is the main motivation, there are plenty of self-care projects you can do in the city to spend quality time together.
Read on for our favorite ways to fete the beautiful bride-to-be in style!
Learn how to make a negroni or any favorite drink
You can't go wrong with mixology classes if your crew loves the idea of learning all the tips and tricks of pro bartenders. You'll show up to a cool venue and have all the supplies you need ready to go.
Cocktail making goes a step beyond just getting drinks since everyone can interact with a shared activity. You'll get one-on-one advice from your instructor and learn how mixers and garnishes enhance your spirit of choice. This is also a fun opportunity to create a signature cocktail to commemorate the bachelorette!
Are there people in your group who don't drink? No worries, plan with your mixologist and they'll have non-acholic drink recipes to share so no one feels left out. We make it easy for you to put together an inclusive event and everyone will appreciate your thoughtfulness.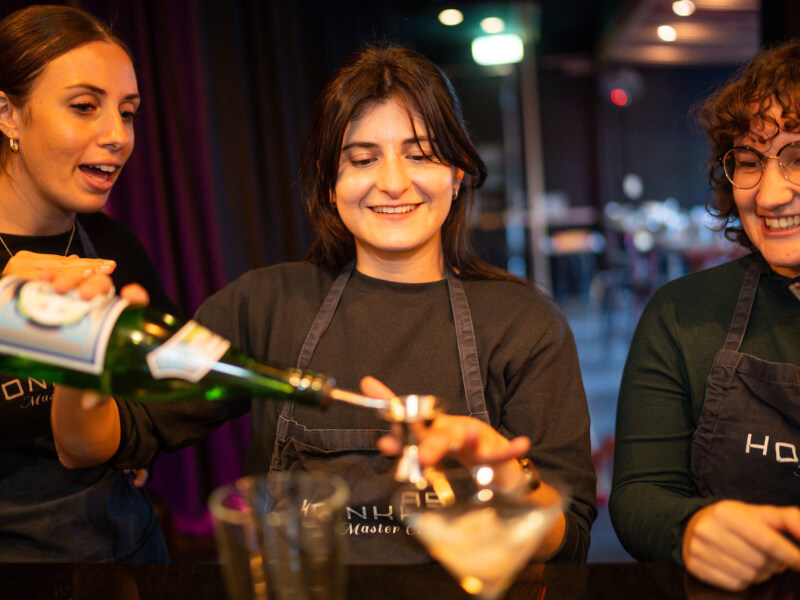 Paint and sip parties make a fun night out
Is your bride an art lover? Painting with a twist is always a fun way to spend time with friends while enjoying your favorite wine or other drinks. You can choose the project, from acrylics on canvas to personalized wine glasses or tote bags, and get expert instruction from a local artist.
You'll work with a glass in hand, so the workshop feels extra celebratory, and you'll love being able to spend quality time amongs friends. Even if you don't consider yourself an artist, our paint and sip classes are perfect for beginners. There's no stress to make a masterpiece, just go at your own pace and enjoy the process while you hang with your BFFs.
When your time is done, you'll have a cool project to take home and remind you of your night out!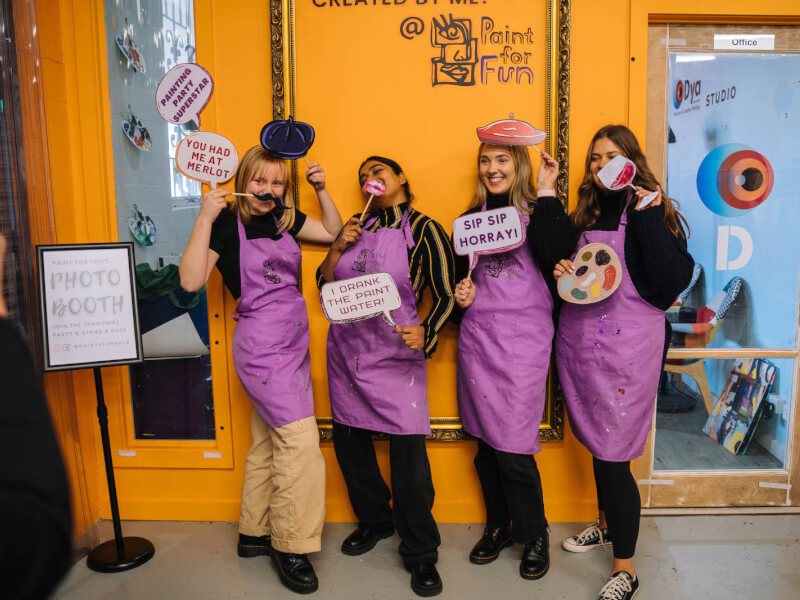 Indulge in chocolate making
It's tough to find anyone who doesn't appreciate chocolate. San Francisco has historic Ghirardelli, and there are other local chocolate makers where you can learn the secrets to making your own confections. If the bride has a sweet tooth this is a fun way to spend the day.
You and your friends can spend the day learn everything there is to know about making chocolate. You'll love being surrounded by heavenly smells while learning about the best ways to make and decorate chocolate. The best part is enjoying your work and you'll love taking some back to your loved ones if you can manage to part with your treats!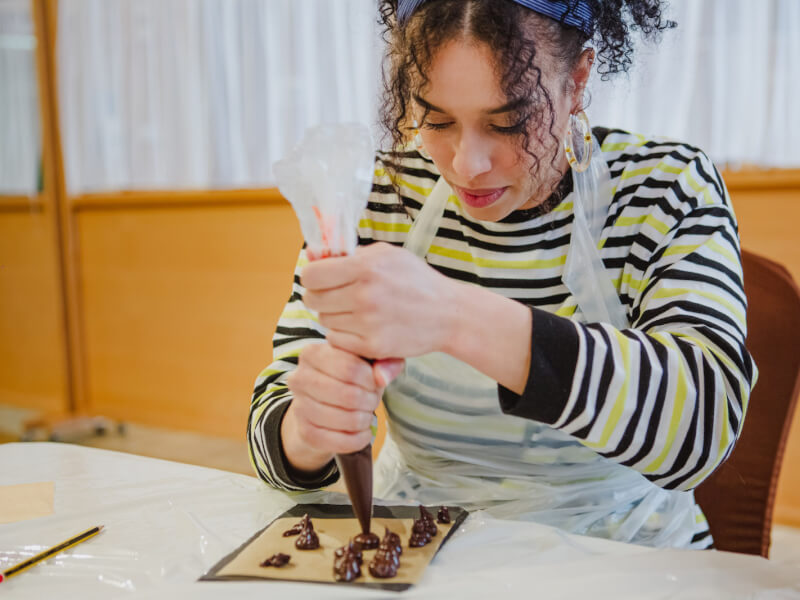 Develop your green thumb
Everyone loves the beauty of plants in any indoor space and if your friend is a plant mom for life, you should definitely try a terrarium making class. Everyone in your group will love learning how to put these tiny enclosed gardens together. You'll get all the plants, moss, and colored pebbles you need to personalize a glass vessel with your ideal display.
Another possibility is making kokedama. These Japanese moss ball plants are easy to make and hard to mess up. Your teacher will explain the cultural origins of this special art form and help you create a little piece of nature you can nurture for a long time to come. You'll love looking at your kokedama display and be reminded of the fun time you had with friends.
With so many chefs, artists, and crafts people in San Francisco, you'll get the benefit from learning with an expert and help support local businesses at the same time. Whether you want a blowout party or plan a few quiet activities to better connect with friends, find the right bachelorette party ideas in San Francisco right here!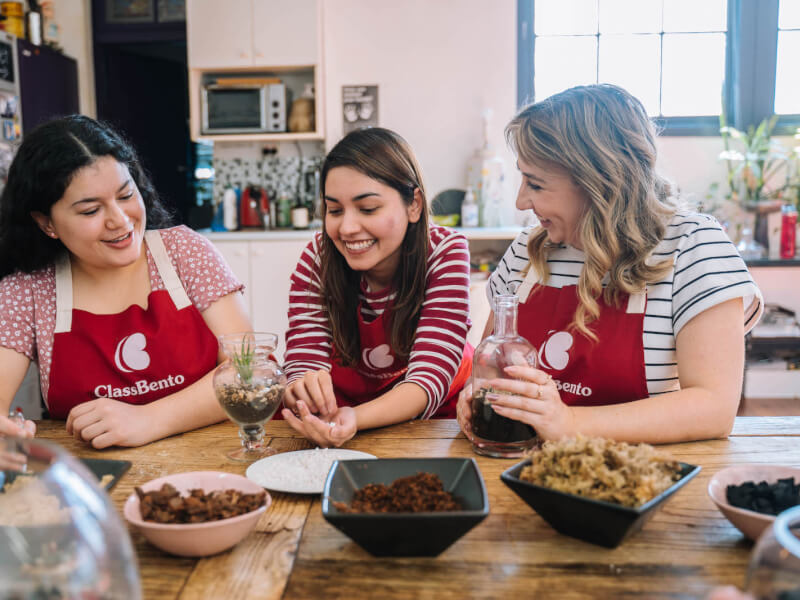 Gift a unique experience
Pick a fun experience for them, or let them choose from our thousands of creative classes and kits.
Valid for 5 years.
card_giftcard Get a gift card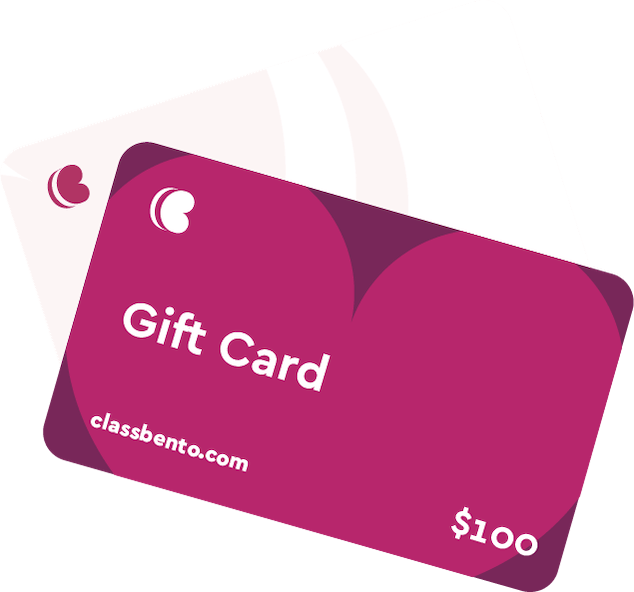 Suggested workshops in San Francisco