Do you have to come up with a present for the person who has everything? Are you running out of original ideas for Mother's Day gifts or a friend who's getting married? This is the perfect reason to give unique experience gifts in NYC! You live in one of the most exciting cities in the world so you might as well take advantage of all the cool things to do.
Instead of rushing to a shop to find a last-minute gift that doesn't do the job of showing your appreciation, try a memorable experience that will have lasting benefits. New York is filled with creative people and creative ways to spend your time. Our workshops are an excellent way to discover new things to do and meet interesting people.
If your loved one wants to explore new art experiences or learn a new creative skill, we have hundreds of choices. Venture out into different neighborhoods in Manhattan, Brooklyn, Queens, and beyond to find stimulating new ways to enjoy your city. Ready to dive into new adventures? Read on for our favorite reasons to give experience gifts and why you should join the fun too!
Try a trending craft
If your best friend is the type to clock a trend faster than a 5-second TikTok, taking a creative workshop to learn tufting or fluid art is an original way to celebrate a birthday or major life moment.
Fluid art is a way to create free-flowing patterns by pouring paint to create abstract designs. You can use a canvas or think outside of the box and cover wooden boards or even objects. If your friend loves trying new things, taking a fluid art class in NYC is a fun way to experiment.
Another trending craft to try is rug tufting. It's just as mesmerizing as paint pouring but your medium is yarn and your main tool is a tufting gun. Your teacher will show you how to design an image and transfer it to your canvas backing so you can fill it in with your chosen colors. It's really satisfying to punch the yarn in the backing and then trim the surface for an even finish. You can even create other projects, from wall hangings to handbags. The only limit is your imagination!
Cook a new cuisine
City dwellers get a bad rap for always getting takeout. If you know someone who loves to cook, a hands-on cooking class makes a thoughtful experience gift. All of us can get stuck making the same easy recipes so finding a workshop to expand our repertoire can be a good place to start.
If you know someone who's always wanted to learn how to make paella, a class with a Spanish cooking expert is the best place to pick up all the tips and tricks. If it's Japanese food they want to master, a sushi or ramen class will show anyone how to prepare an iconic dish.
Maybe your dad loves pizza and hasn't figured out how to get that perfectly airy crust. Gift him a pizza making class for Father's Day and he can learn from a professional chef how to make a pie worthy of his favorite pizza joint.
Getting a group together is especially fun when it comes to NYC cooking classes. What could be better than learning how to bake croissants or cake decorating with your friends? If you need to come up with a team building activity everyone will enjoy, anything involving food is probably going to be a winner. You can plan a pasta making party or dumpling class and make everyone happy with an engaging activity that satisfies everyone's appetite.
Explore a new neighborhood
New York is filled with art history in every corner of every neighborhood. Harlem to Greenwich Village and Park Slope to Bushwick, there are so many places to learn about the city's creative roots.
A gratifying way to explore that history is with an art walk. You can learn about graffiti artists and see their work with an expert in Brooklyn. Or take a stroll through Manhattan neighborhoods and check out the public art that's on the scene. This is a relaxing way to spend time with the art lovers in your life and an alternative to visiting museums and galleries.
If you know someone who's honing their picture-taking skills give them a photography workshop so they can visit New York's best-known sites and architecture with fresh eyes. It's a great way to walk the city and take shots under the guidance of an expert teacher. Get tons of useful tips and meet others who are keen to improve their skills.
Art experiences don't always have to be indoors and these outdoor experiences can help you get to know different parts of the city, even if you're a lifelong New Yorker. If your loved one is delighted by unexpected adventures, these will provide a few hours of fresh air and a deeper connection to the city.
Prove your metal
For the ultimate creative skill building, a metalworking class is a thrilling challenge and makes a unique experience gift. Join your friend or loved one in a copper lamp making class and roll up your sleeves for a memorable workshop.
You'll design and fabricate a lamp out of copper pipes and an Edison bulb for an industrial chic piece of DIY decor. Your teacher is a metalworking expert who will guide you step-by-step and make sure you feel confident with the tools and techniques.
Another possibility is making your own blade with a knife smithing class. This is a unique date idea and a fun time for couples who like trying new things. If you've had plenty of nights out at restaurants or bars, taking a workshop and leaving with new skills and a cool handmade knife is a cool experience you can gift your partner.
Bring nature indoors
A lot of us got into plants after spending the necessary time indoors during the pandemic. A lovely result of that is the joy we feel when surrounded by nature. You can keep the good vibes going if you need to find a gift for a proud plant parent by giving them a terrarium workshop to learn new skills.
There are all sorts of positive benefits to playing in the dirt. Plants add color and texture to our living space and improve the air to boot! Terrariums are not only cute, but they are also easy to care for and make great gifts for those of us whose thumbs aren't as green.
If flowers really speak to family or friends, an ikebana class might be the ultimate experience gift. You'll learn from an expert in Japanese flower arranging, not only the skills but the history of this beautiful art. Beginners don't have to be nervous. Your teacher will demonstrate the steps and make sure you gain confidence as you learn about composition and observe the energy of each flower and branch.
There are so many experiences to try in NYC! These are just a few reasons to give a workshop instead of a traditional gift when celebrating a big milestone or rewarding your team.
Gift a unique experience
Pick a fun experience for them, or let them choose from our thousands of creative classes and kits.
Valid for 5 years.
card_giftcard Get a gift card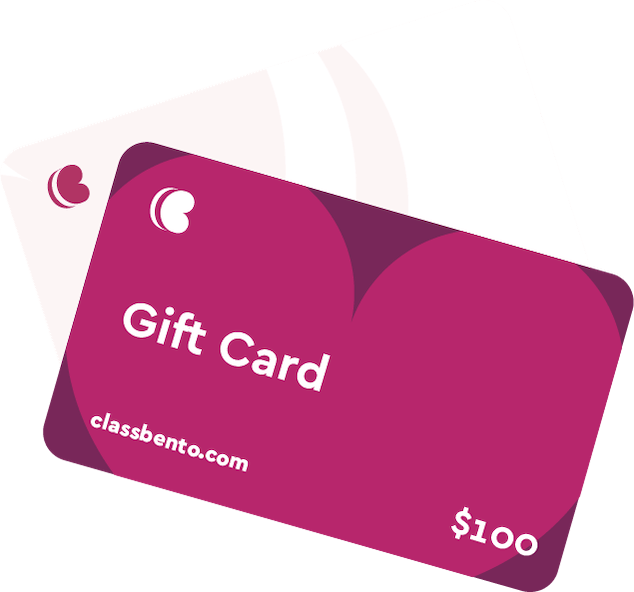 Suggested workshops in New York City